Sébastien Dubuis is one of the leaders of the project idea about industrial energy efficiency.
The aim of his idea is to understand, visualize and adopt energy efficiency measures in industrial production, and more specifically in companies very active in microtechnology.
At the end of a 6-month feasibility study conducted jointly with
« The feedback of this experience is very positive for E2PME, because they had access to a large audience, very enlightened, very competent and motivated said S. Dubuis ».
Find his complete testimonial, below, at the end of this article ⏬.
During the last Petit-déjeuner microtechnique from the Chambre d'économie publique du Jura bernois, last Wednesday 25th of January, held by Straumann Villeret SA, Sébastien Dubuis was allowed to present his live feedback to an audience of approx. 60 people.
Concrete actions implemented by Straumann Villeret SA and Louis Bélet SA were shown to the participants.
You can find below the illustration of these measures.
Concrete applications & benefits for Straumann Villeret SA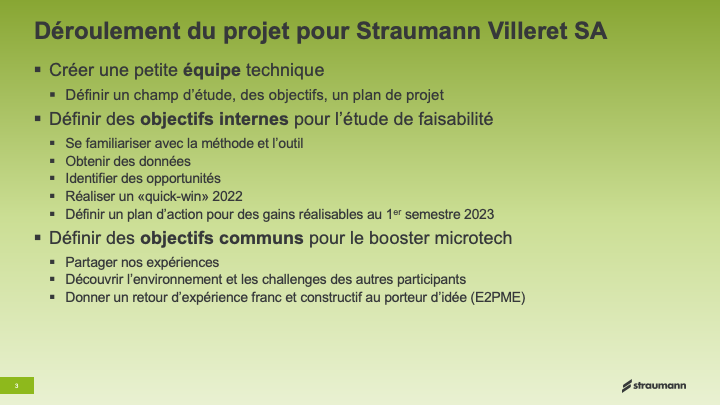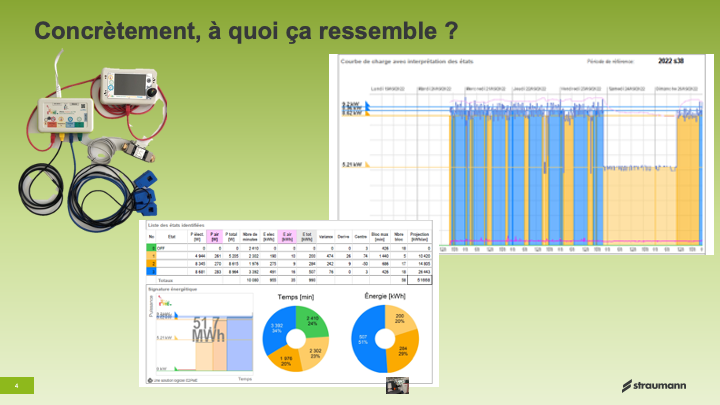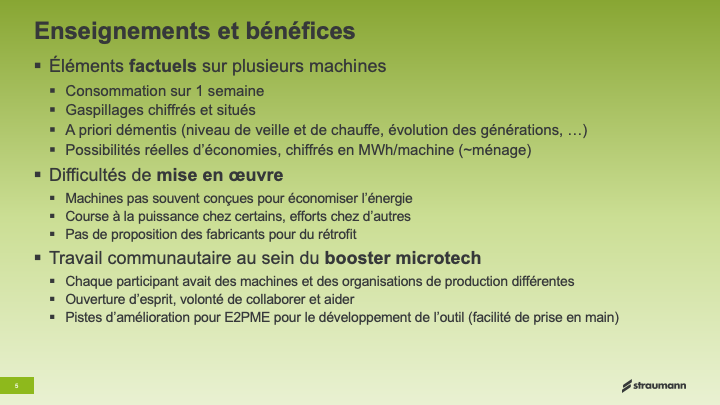 Concrete applications & benefits for Louis Bélet SA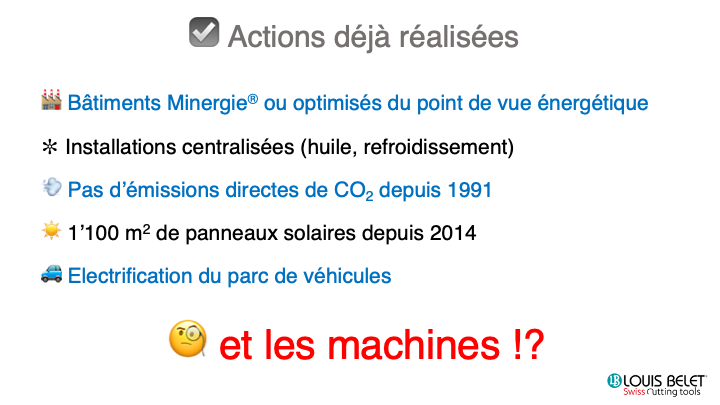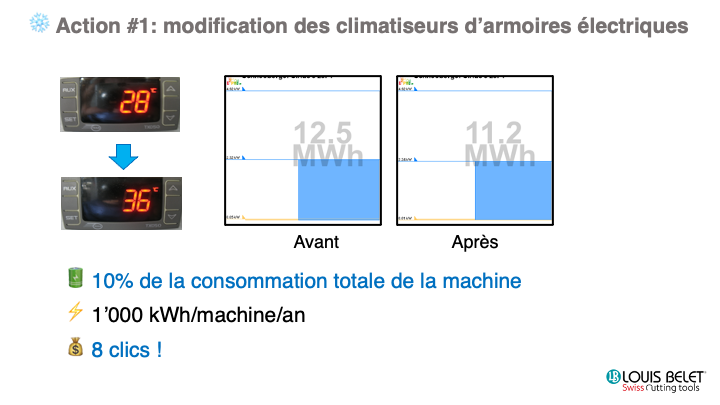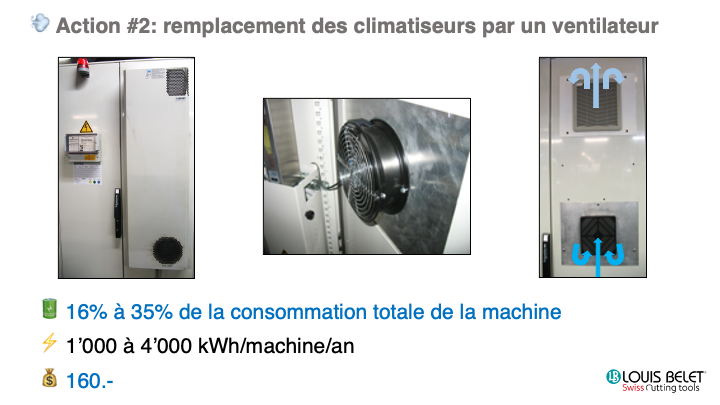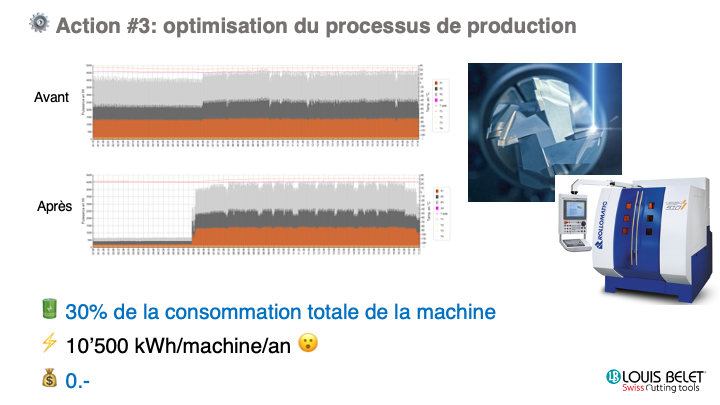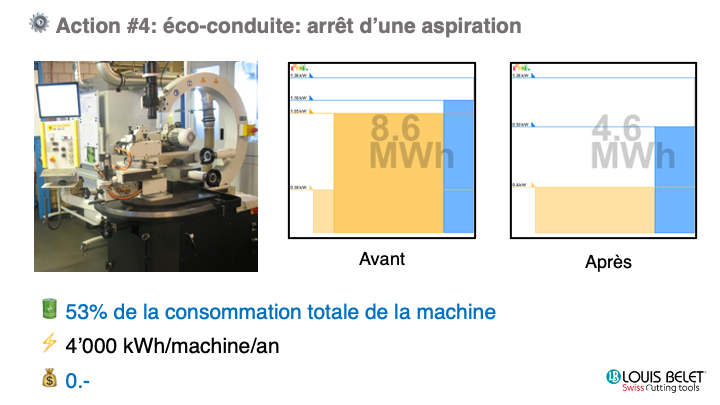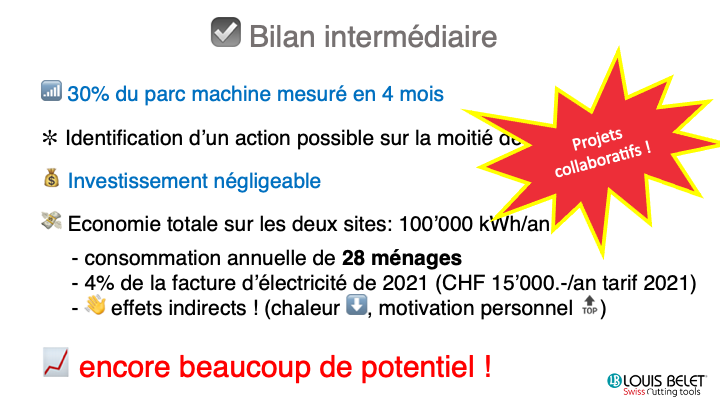 Listen to his full testimonial, in company with his teammates, right below.