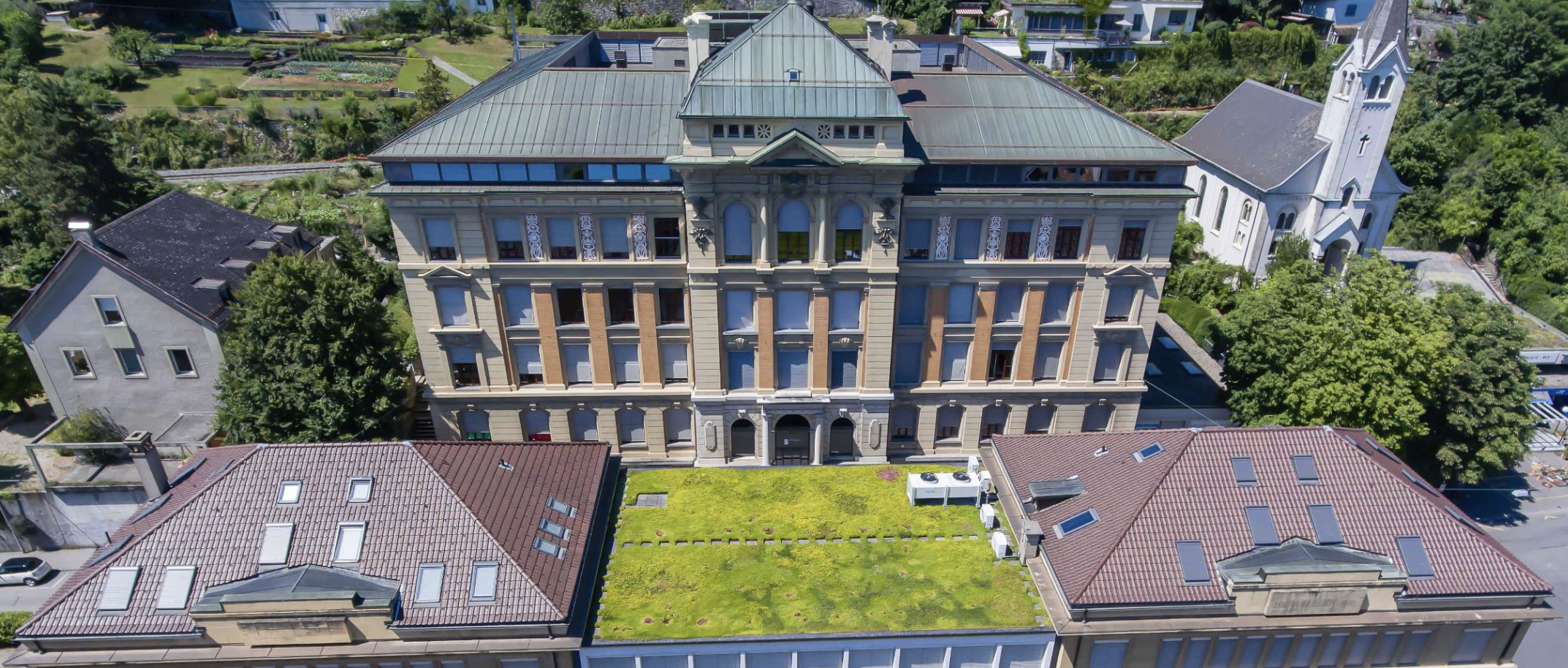 On January 10th, from 3:00 to 5:15 pm at BFH – Berner University of Applied Sciences in Biel, we will celebrate the 13 winners of our program, supported by InnoSuisse.
The 6 winners of the third selection loop, who are finishing their 6-months feasibility study at the end of this year, will be joined by the 7 new winners of our fourth selection loop to present their experiences and projects.
During our event, you will be pleased to visit 2 labos at your choice from the BFH, vote for the public best idea and end with a cocktail.
Program
15:00
Welcome at BFH with
15:10
Presentation of the 6 projects ending their feasibility study
15:45-16:45
Presentation & visit of the labos of BFH
Please choose the 2 labos you'd like to visit in the registration below*
16:45-17:10
Presentation of the 7 new winners of the 4th loop of selection, starting their projects in 2023
17:10-17:15
Conclusion
From 17:15
Cocktail & networking
Sprayable and durable superhydrophobic coatings for large area applications, with Marcel Baak
Superhydrophobic coatings have many interesting properties as e.g., self-cleaning, anti-corrosion resistance or anti-wetting. Our project idea is based on the development of a superhydrophobic coating that can be applied with a simple spray-coating process.
Laboratory for Sensor Technology and Applied Mathematics, with Bertrand Dutoit
Our laboratory develops sensor systems in the medical, sport or industrial fields. We can either use existing sensors and integrate them in your application. In some cases, when no industrial sensor is available, we design the sensors themselves to best suit your application. We have a focus on mechanical sensors, i.e., force, pressure, tactile and distance sensors, accelerometer, gyroscope, magnetic sensors or IMU sensors. We also perform critical measurement for quality control or production monitoring. As for example with a 2D laser Doppler vibrometer.
Our competence in microelectronics hardware algorithms is complemented by microassembly technologies and validation know-how of manufacturing processes in our in-house clean room, which means that we are optimally equipped for medtech applications and can thus span the bridge from research to small series production.
In the field of plasma we focus specifically on microwave plasma at both reduced and atmospheric pressure. We also use modern methods, such as HiPIMS, for specialised coating processes and develop small piezo-transformer-driven micro-plasmas for surface modification at atmospheric pressure.
Registration
*the places for the visits are limited and will be welcomed in order of registration's entry
This event is limited to 40 people. Registrations will be processed in the order in which they are received.
Bern University of Applied Sciences
School of Engineering and Computer Science
Quellgasse 21
2501 Biel
How to find the BFH