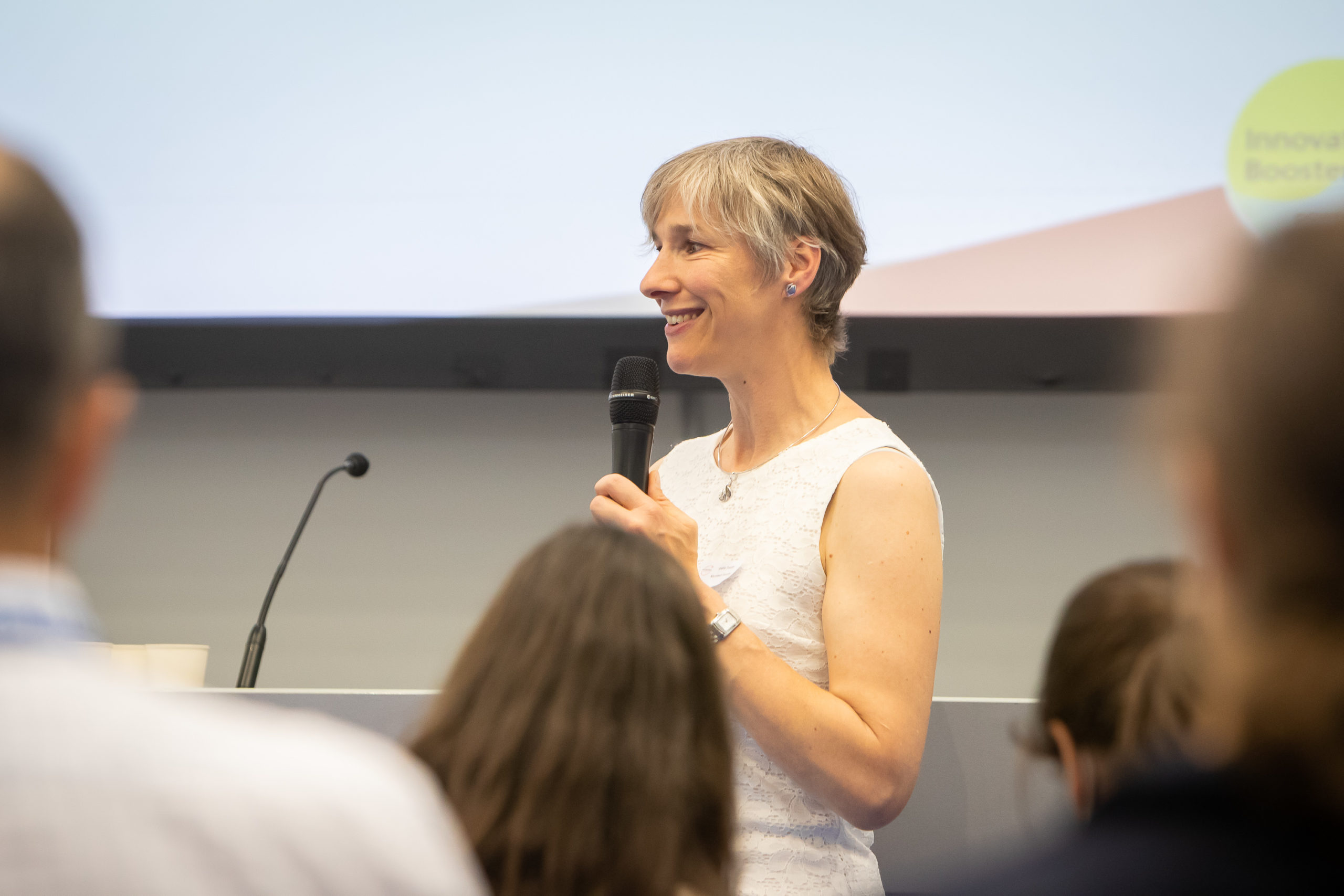 About you
Ms. Tosetti, what can you tell us about yourself ?
I am an EPFL engineer in microtechnology, adult educator and manager of a cat, a dog, a husband, 4 children, 20 chickens and 1 million bees. I am desperately looking for a way to add hours to my days where I juggle flexibility, reactivity and zen attitude.
What is your professional background ?
After my studies at EPFL, I worked for a few years at Philip Morris in industrial projects, technical development and then quality.
Wanting to work at a small percentage to be able to take care of my children, I left Philip Morris and joined the teaching profession with people in difficulty and trained as an adult educator. I have worked in various institutions with a wide variety of people and I am still part of the association Lire et Ecrire where I am still involved in simplifying documents to make the information needed for daily life accessible to all.
Since 1 year and a half, I have been lucky enough to be able to work again as an engineer, at ARCM, at 50%. I am in charge of the Innovation Booster Microtech, supported by Innosuisse.
Not everyone can make the transition from teaching to industry. What motivated you to come and work for ARCM?
My grandfather always told me: « for an engineer, there are 95% human problems and 5% technical problems ». Working for ARCM, for the promotion of the Microtech Booster, allows me to come back to the technical side of things once again, while putting at my disposal my energy and the human qualities I have developed over the last few years. I am very happy to be part of this program and I hope that with the wonderful team that surrounds me we will succeed.
What position(s) do you currently hold?
I am Program Manager of the NTN Innovation Booster – Microtech.
About the NTN Innovation Booster – Microtech
What is the mission of the NTN Innovation Booster – Microtech?
The Booster – Microtech is a program supported by Innosuisse that aims to finance 45 innovative microtechnology feasibility studies between 2021 and 2024.
The Booster wants to create a Swiss microtechnology ecosystem that can be found on an online ideation platform.
On this platform, participants can propose innovative ideas/problems and participate in those of others. Some of these feasibility studies will be financed up to CHF 20'000 per idea.
The ideas posted on the platform are put out to competition and must raise a minimum of CHF 5'000.00 in participatory funding by companies interested in participating. It is the interest of the market, and therefore the interest of the members of the microtechnology ecosystem, that selects the ideas that will win. We finance between 5 and 8 feasibility studies every 6 months.
What are the opportunities for companies?
They will be able to advance ideas quickly, in a collaborative manner with reduced costs and risks. This is the first time that an Innosuisse program offers funds that can go directly to the companies, contrary to the innocheques for example.
The Booster is a national program that connects members of the microtechnology ecosystem around innovative ideas/problems that are published on the platform.
It is an opportunity for companies to dare to test without great risks, to enlarge their network, to easily access academic competences and those of other companies.
How can companies participate?
They have to go to our website https://microtechbooster.swiss/ and they will find the access to the platform. Registration is free and gives the opportunity to see what ideas/issues are looking for partners, what studies have already been completed, testimonials from teams, etc. As well as the possibility to post new innovation topics.
What should they do if they want to submit an idea?
From the platform, they can submit an idea. The committee will check that the idea fits in the mission of the booster and, once published, the interest of the ecosystem to participate in this idea will determine its future.
What are the conditions to participate in a project?
The ideas must bring added value to the Swiss microtechnology industry. Therefore, researchers, companies, R&D institutes, universities, associations, etc. are all welcome to participate.
Do you need complementary informations ?
I am at your disposal for any question related to the Booster and I am looking forward to accompany Swiss microtechnology companies on their way to innovation.
Joëlle Tosetti
Program Manager NTN Innovation Booster – Microtech
T +41 76 392 92 87