2023 will be a new year full of challenges !
We're enjoying to welcome your innovative ideas on our platform to make the Microtech universe change to the better.
To encourage and facilitate your agenda, we're giving your our big deadlines for the LOOP #5.
Anytime we welcome your ideas on our platform, that's the first point.
However, if you want to be part of the next selection, please communicate your idea before April, the 12, 2023. Then, during a period of 6 weeks, your active participation to our community will give every day more chances to your idea to be selected.
On May 24th, we'll stop the pledges for this LOOP on our platform and will check which ideas are the most eligible to win, according a certain number of conditions. One of this conditions, probably the most important, is the interest of the market. This means that the partners in your project and the financial investment of them will participate to make the difference.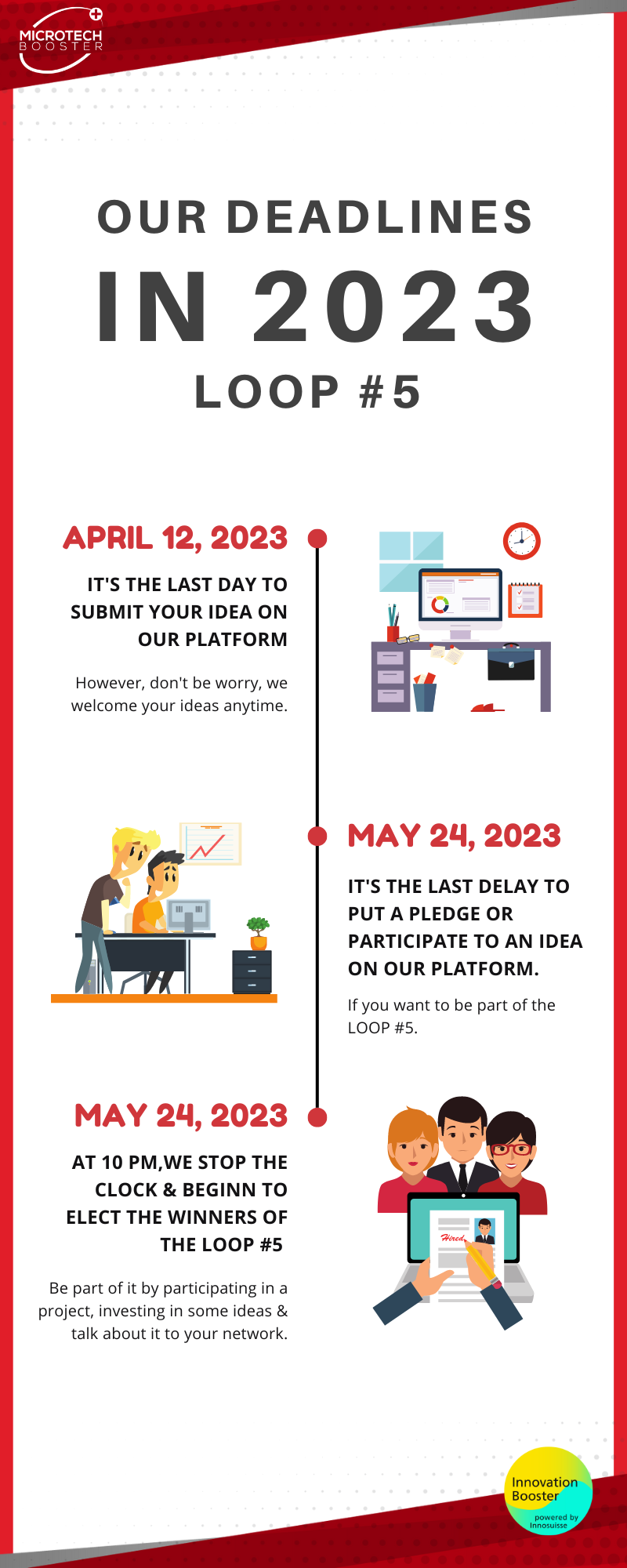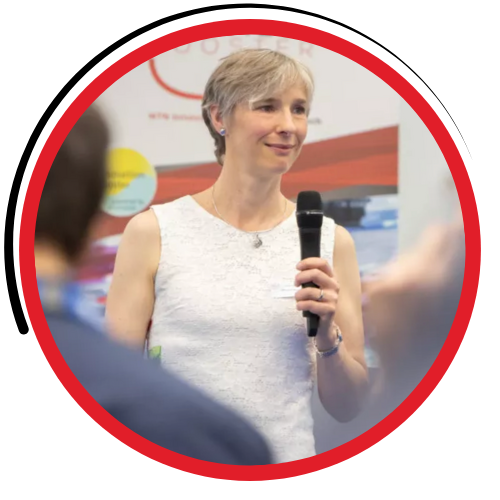 Should you need more assistance, to complete your profile on our platform or get to know how you can deposit your idea, please feel free to contact our Project Manager, Joëlle Tosetti. She will answer your questions and help you.