About your idea
What is your idea?
Silicon Carbide (SiC) and similar hard ceramics are materials with fantastic properties, which is why they are increasingly used in industry. However, they are also notoriously difficult to machine.
We want to develop, test and demonstrate a new way of shaping such very SiC and hard ceramics. We know that our water jet guided laser technology is able to cut these materials efficiently with high quality and without material damage. However, it would also have the potential to shape features in hard ceramics that have hardly been possible by any other method yet, namely shaping pockets of a few mm depth, and which can be much narrower than deep.
For a high reproducibility of such a process, we want to develop and show an active depth control of water jet guided laser machining. The active control will be achieved by adding a feedback loop between machining and measuring the machined depth with a depth sensor.
Who is this innovation aimed at, respectively who will be the end user?
This innovation is targeted at the Swiss precision ceramics industry. Potential end users are welcome to join the project and bring in further ideas for industrial applications.
The shaping of precision pockets or other non-through features in hard ceramics such as SiC can be useful to many end users depending on the manufactured ceramics piece.
In which areas of application could this innovation be useful?
The technology can be used in any domain where precision ceramic parts are required. Examples are SiC electronics, tooling industry, wear parts for machines, medical industry, watch industry, …
We would welcome partners with more application ideas.
What benefits will it bring to users?
We will add a new technology – the water jet-guided laser – to the limited options of machining precision non-through features in SiC and other hard ceramics. The active depth feedback will allow to have a very reproducible and online verified depth of the feature.
The water jet guided laser technology has the advantage of machining pocket walls being perfectly vertical and straight with a good quality. Additionally, the water jet-guided laser allows to machine features with a higher aspect ration, being narrow and deep, while also providing a comparatively high material removal rate.
Which partners are you looking for for your project?
We are looking for 2 kinds of partners.
On the one hand, application partners, who can bring in their application ideas. This is important, in order to give a concrete development target to the project, and to serve as an application, on which the new process can be adjusted and demonstrated. Any kind of pocket (not or only partly cut-through) in hard ceramics qualifies, and other suggestions are welcome as well. The partner should bring in his application and expertise, bring in a demonstrator workpiece and evaluate the machined result with us.
The second kind of partner we look for is a partner who is expert in automation, and who can develop the feedback loop together with us. The feedback loop software has to at least communicate both with the CNC controller and with the sensor controller and provide the link between the two.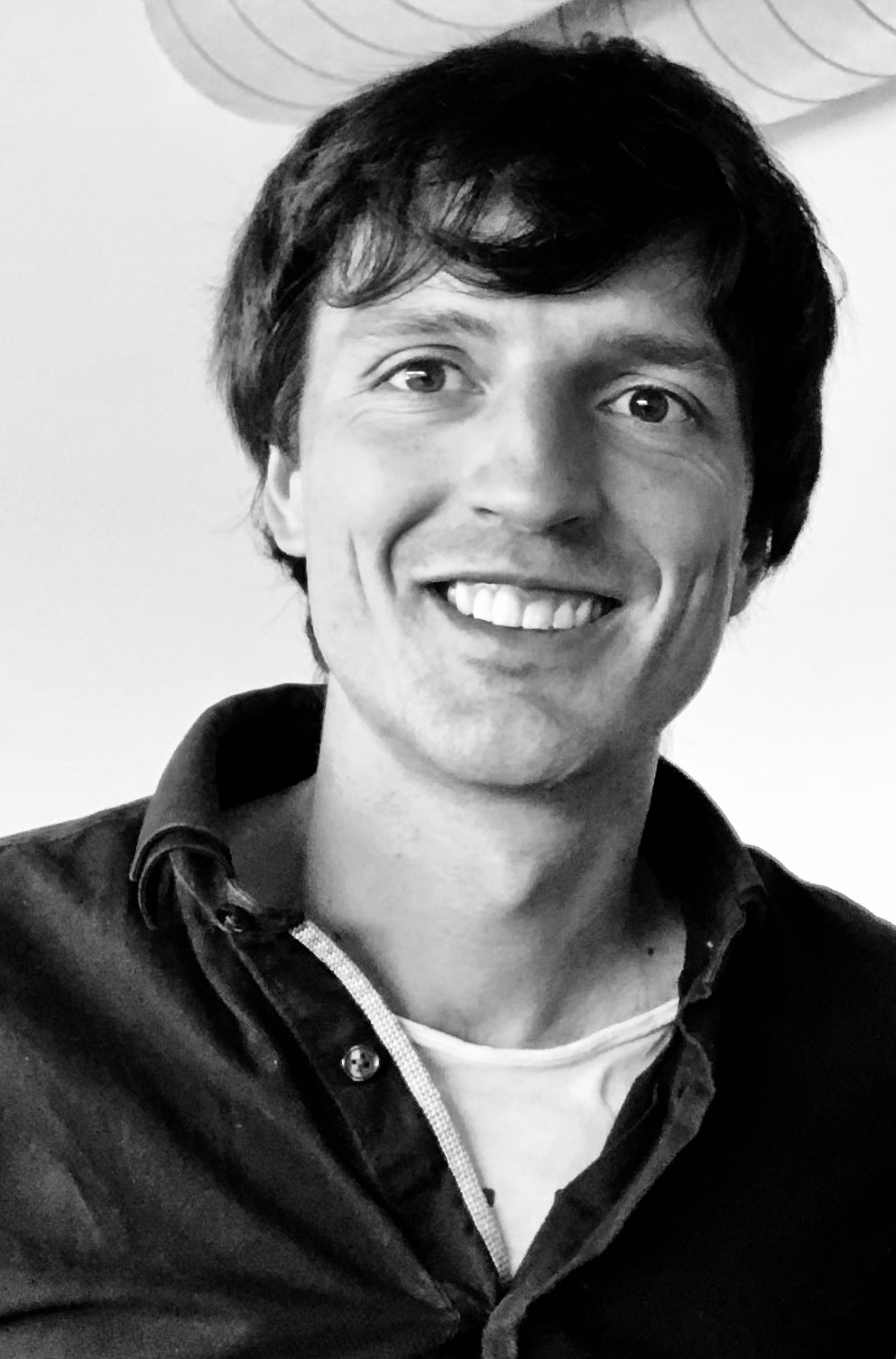 About you and the Booster
Who are you?
My name is Falk Braunmüller, I'm an R&D engineer at Synova SA.
Before this position, I first worked as an applied physics researcher (PhD thesis) at EPFL, Lausanne, developing microwave sources for a plasma fusion experiment. Then I worked at CERN as a researcher at the AWAKE experiment, developing a novel type of particle accelerator. I then joined industry in my current position.
Where do you currently work and what position do you hold?
Today, I work as an R&D engineer at Synova. Synova is a water jet guided laser machine manufacturing company where I'm responsible especially for the development of sensors and automation for these machines. At the same time, I'm also managing the Synova patent portfolio.
How did you hear about the Microtech Booster?
About the Microtech Booster we have heard via a colleague, and via a frequent development partner at a research institute.