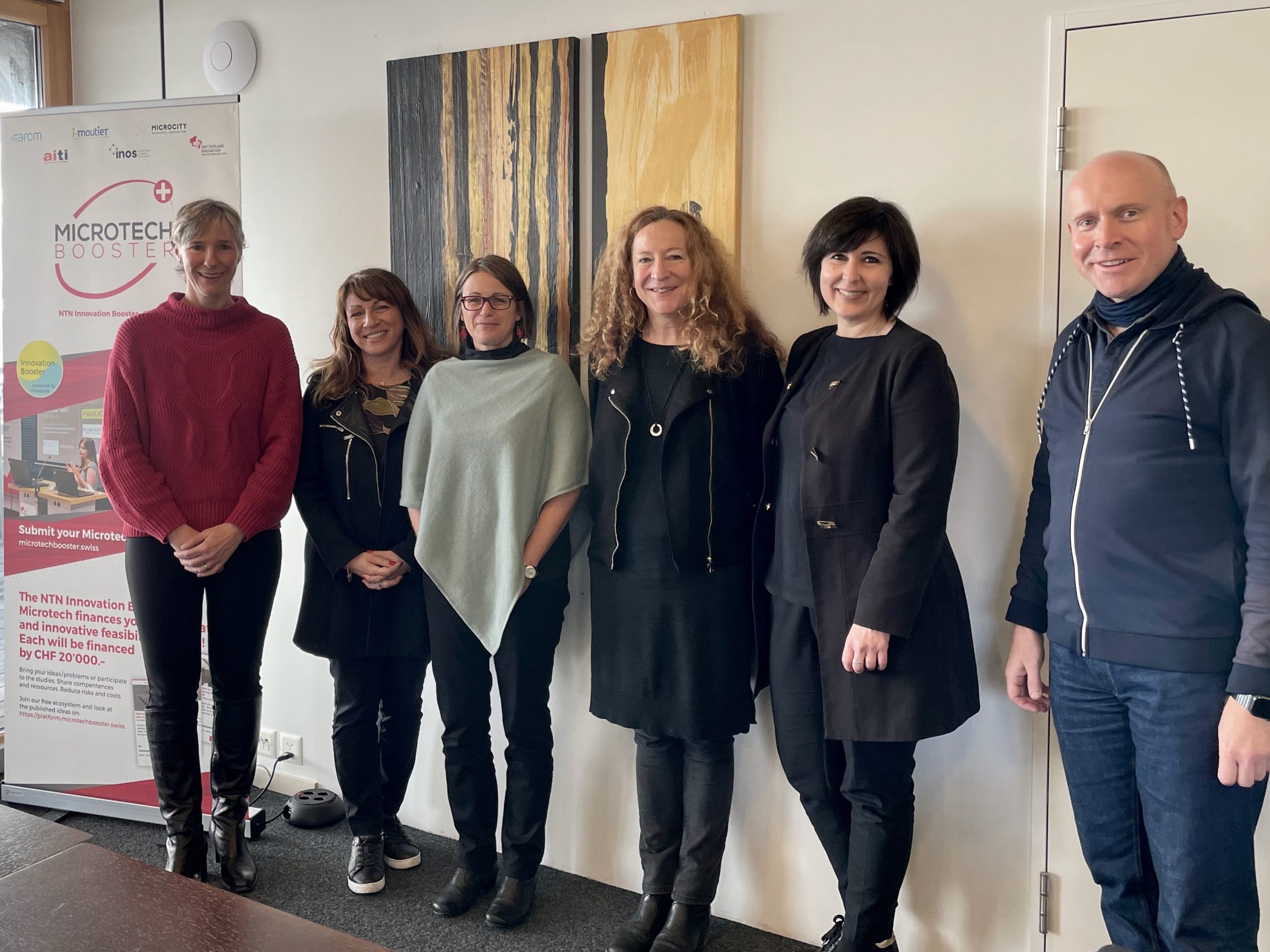 The members of our consortium and operational team, from left to right :
Last week, the members of our consortium met in Neuchâtel with the Innosuisse experts to make the retrospective of our activities in 2022.
During these intense exchanges, we had the pleasure of welcoming 2 project leaders. They shared their experience of the Microtech Booster with us.
Hélène Mourot from Jabil, was giving her point of view of a large company, while Claude Meylan, from IRIS, shared his experience as a startup owner.
We would like to thank all our partners, community members and Innosuisse experts for making our Booster a place of exchange and innovation. So far, we have had the privilege to support 16 projects, financed in part by you, members of our platform & ecosystem and also by Innosuisse through their financial support for the feasibility studies.
The year 2023 will be promising and we are looking forward to start it with you soon.