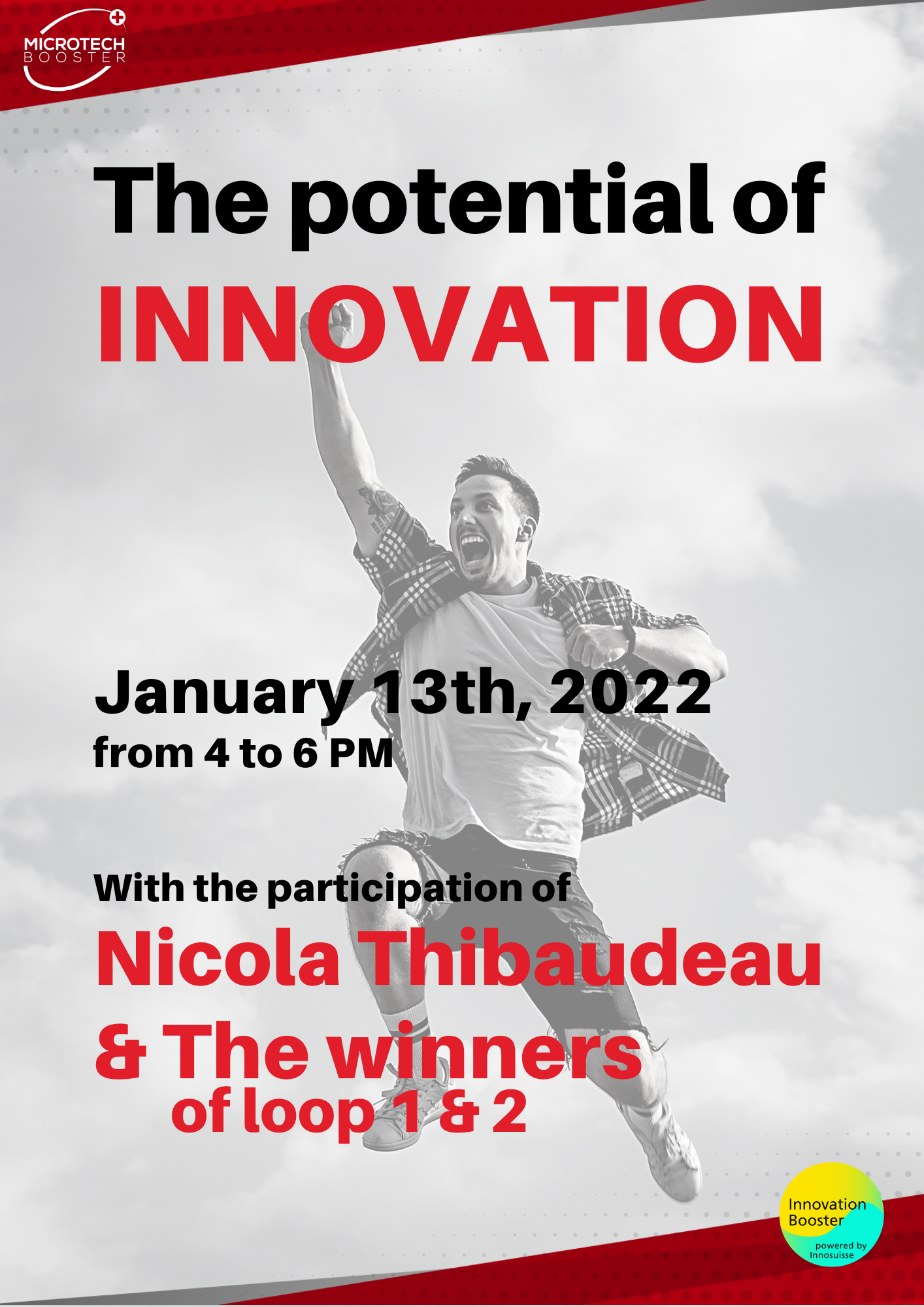 On January 13, 2022, from 4:00 p.m. to 6:00 p.m. in Biel (SIPBB) or online, we will celebrate 10 winners of our program, supported by InnoSuisse.
The winners of the first selection loop, who are finishing their 6-month feasibility study at the end of the year, will be accompanied by the winners of the second selection loop to present their experiences and projects.
We will also be honored to welcome
Nicola Thibaudeau
who will bring us her perspective on the potential of INNOVATION.
Program
16:00
Welcome
NTN Innovation Booster Microtech
16:10
Experience feedback
Presentation of the 5 projects that are finalizing their feasibility studies.
17:10
The Potential of Innovation
Nicola Thibaudeau, MPS Micro Precision Systems SA
17:40
Pitches
of the 5 winners of the second selection loop
18:00
Cocktail & networking
Nous vous remercions pour votre intérêt à participer à notre manifestation. Malheureusement, le nombre de participants maximal est atteint et nous ne pouvons accepter d'autres inscriptions.
This event is limited to 50 people. Registrations will be processed in the order in which they are received.
To access the event, a valid Covid Pass will be required according to the conditions set by the Federal Council and/or the Canton of Bern. Detailed information will be sent to you after your registration, in due course.